HBT NATIONAL CONFERENCE
2020 Vision for Success
We are thrilled you will be joining us on Gold Coast from the 5th – 7th May for the HBT National Conference. For three days you will have the opportunity to form new connections and network with HBT Members as well as showcase your product range at the main event, our Trade Show. There will also be opportunities for you to hear from the HBT Management Team and National Business Managers as well as our special guest Keynote Speaker at the Supplier and Member Conference Plenary Session.
This year's Conference theme; Vision for Success focuses on refining your skills and providing you with new ways of approaching existing challenges so that you can remain successful in an industry that is constantly evolving.
We are very excited about this year's program. We have designed the morning Conference Plenary Sessions to be more informative and will feature a keynote speaker to inspire and challenge your thinking. Please note it is a requirement that at least one representative from your company attends the morning Conference Plenary Session.
Following feedback from last year, our Trade Show will run for one full day to encourage 100% attendance from our Members and ensure more productive and efficient use of your time. Also to take advantage of our Suppliers and Members being together, our evening functions have been planned to include all Conference attendees. This year with the Conference finishing on a Thursday night, it allows our Suppliers to travel back on a Friday instead of on the weekend.
* Please note – on Tuesday 5 May the Conference Open will be held at the Gold Coast Convention and Exhibition Centre. HBT has arranged transport for all attendees from the venue to the Welcome Function at Sea World. At the end of the evening, the buses will do a return trip from Sea World to a couple of central locations on the Gold Coast. If you have a vehicle, you are also welcome to drive.
Bump In & Bump Out Schedule
To assist with planning and staff requirements for the Conference please find below the bump in and bump out schedule. More information will be provided in the Exhibitor Manual.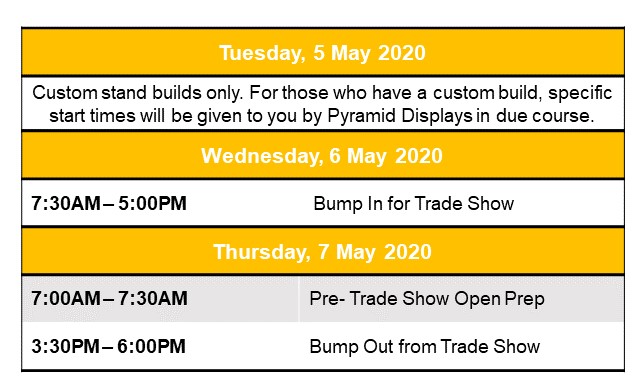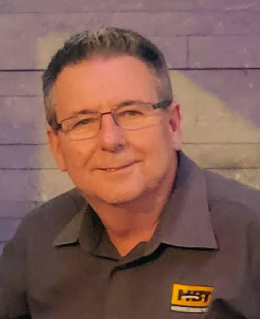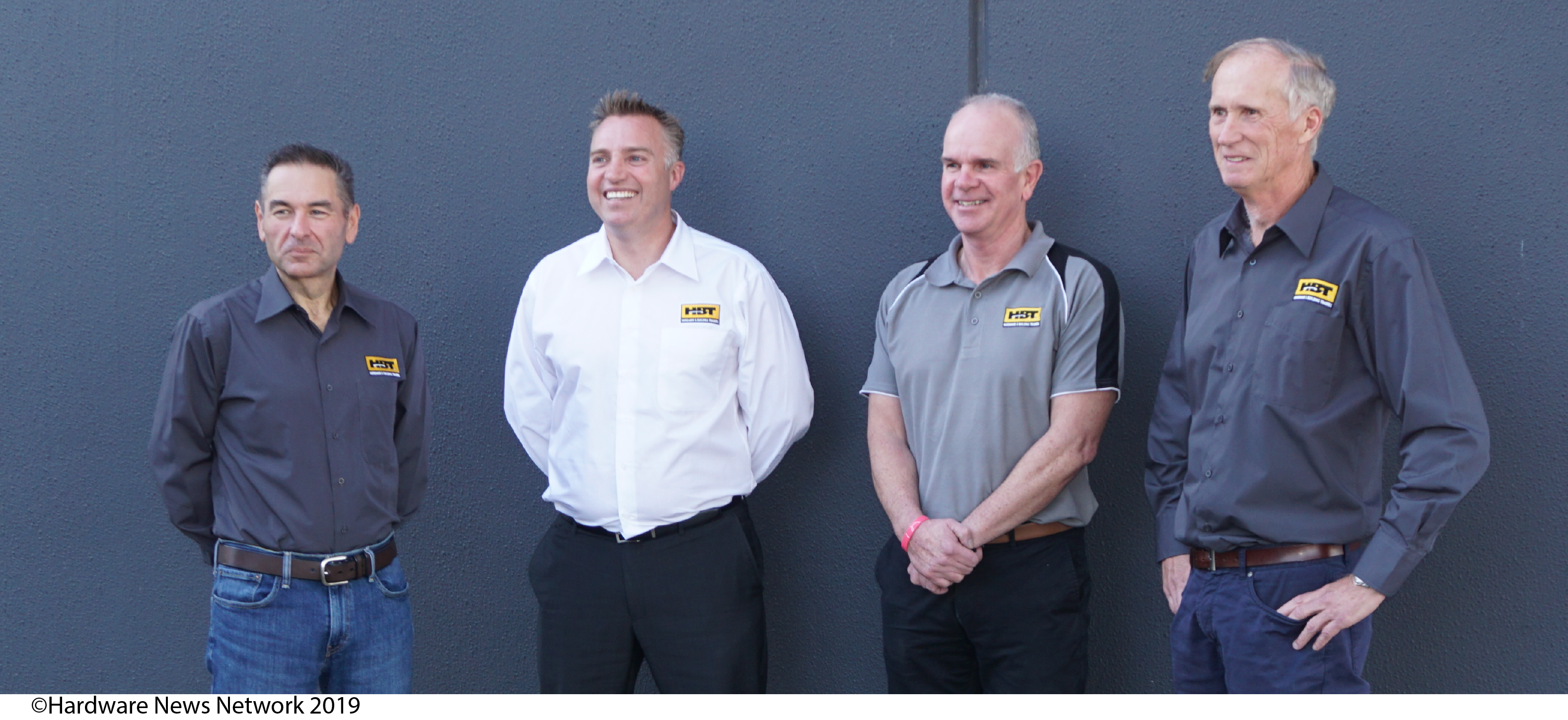 Jody Vella – General Manager, Buying
Mark Sampson – Business Manager, Industrial Tools
Kevin Marshall – Business Manager, Hardware
Peter Hurley – Business Manager, Timber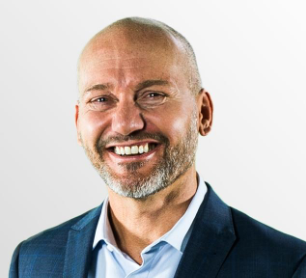 A tactical communication specialist, Rob Redenbach draws upon his experiences of working with the bodyguard team of Nelson Mandela and the FBI to turn a career of combat training into an asset that business leaders find to be of great value. He assists business leaders and teams to reduce conflict and improve cooperation, communicate with greater confidence, enhance teamwork, trust and mutual respect and to become more resilient, in both business and in life.
CONFERENCE VENUE
Gold Coast Convention and Exhibition Centre
Located in the heart of Broadbeach, GCCEC is just 20 minutes drive from Gold Coast Airport and 1 hour drive south of Brisbane Airport. Conveniently, less than 100 metre walk is the G:Link's light rail system making it easy to travel between the Conference Centre and your accommodation. If choosing to drive, the venue has 1,290 undercover spots to pick from.
Please read through the GCCEC Manual below which is complete with all current regulations and helpful information and services offered by GCCEC. You can also download any relevant forms for the venue here. This includes in booth catering, cleaning, plumbing and additional tech and data requirements. For all venue enquires and forms please contact our Exhibitor Services Manager, Kasey Joines at kjoines@gccec.com.au or call her on 07 5504 4028
Appointed Service Providers
As done in previous years, you will be able to book and pay for the Trade Show services you require directly with our team of appointed service providers below.
Pyramid Displays - Trade Show Infrastructure
Contact Exhibitor Services: Info@Pyramiddisplays.com.au
For general enquires such as furniture hire, power upgrade, graphics and audio-visual hire.
Pyramid Displays presents a full-service exhibition experience. They are able to supply the hire of all your exhibition needs from furniture and floors, plants and audio-visual equipment, extra power or lighting and stand upgrades to full custom stand design and construction.
Approximately early March, Pyramid Displays will send you an Exhibitor Kit with options for the above as well as a request for your fascia signage requirements. This Kit will include your deadlines for signage, printed graphics, upgrade power if required and hire item orders plus payment.
Whilst you wait for your Exhibitor Kit, you are welcome to visit Pyramid Displays website www.pyramiddisplays.com.au to view all hire items and interactive planner to assist you design your space. Please do not submit requests for quotation until you have received your exhibitor kit as this is when Pyramid Displays will be notified of your allocated booth and contact details.
If you are interested in standing out from the crowd or making a bold statement with a booth upgrade or custom stand, please contact David Holmquist – davidh@pyramiddisplays.com.au or 07 5522 1133.
GAFFNEYS - Freight Forwarder

Contact: Francisco Sanchez
T: 1300 013 533
E: francisco@gaffneys.com.au
After successfully using gaffneys event logistics in 2019, we have once again contracted them as the official freight forwarding company for this event. Gaffneys is offering exhibitors a special consolidated freight rate of
$265 + GST per pallet (pallet = 1.2m x 1.2m x 1.5m)
The consolidated rate includes the following:
• transporting your goods into GCCEC from their Brisbane warehouse
• move your items to your booth so that they are ready for you to unpack when
you walk into the hall
• store your packaging or excess display items for the duration of the event
• at the conclusion of the event, return of your freight to their Brisbane warehouse ready for your nominated carrier to collect.
This service is inclusive of onsite forklifting at the GCCEC, as well as late Thursday after-hours collection from the venue.
To find out more about their service please complete the Quote Request Form below:
Delivering Direct into GCCEC
If you are not using Gaffneys freight forwarding services and are planning to deliver display items into Gold Coast Convention and Exhibition Centre using alternative transport, deliveries will only be accepted via the loading dock during these times:
Friday 1 May, 7:30am – 4:00pm
Tuesday 5 May, 7:30am – 4.00pm
Wednesday 6 May, 7:30am – 12:00pm
Any deliveries attempted outside these dates and times will be turned away.
(Also please note: Monday 4 May is a QLD public holiday)
A completed Exhibition Centre Loading Dock Delivery Label must be attached to every item being delivered into the loading dock.
Please note: if you are using another transport company to deliver and collect your freight for the event on Tues 5 May, Wed 6 May and Thurs 7 May, forklifting services MUST be booked with gaffneys pre event. If items are delivered and/or collect outside the event days (5 – 7 May) then storage and forklifting charges may apply directly from the Venue.
For your convenience we have arranged a room block and Conference rate for all Suppliers attending the Conference at the same accommodation HBT Staff will also be staying. It is recommended to book early as there is limited availability.
Property:                 Sofitel Gold Coast Broadbeach
Website:                  https://www.sofitelgoldcoast.com.au/default-en.html
Date Range:           5th – 7th May 2020
Rate:                         House King Room incl breakfast for one @ $259 per room
                                  per night.
To Book:                   Please contact the hotel directly via phone 1800 074 465
                                  or email h0454@Sofitel.com and quote the
                                  Accommodation Booking Code – HAR050520
Preferred Property:    Sofitel Gold Coast Broadbeach
Address:                      81 Surf Parade, Broadbeach QLD 4218
Website:                      https://www.sofitelgoldcoast.com.au/default-en.html
Date Range:                5th – 7th May 2020
Rate:                           House King Room incl breakfast for one @$259 per room per night.
To Book:                     Please contact the hotel directly via phone 1800 074 465 or email h0454@Sofitel.com and
                                     quote the Accommodation Booking Code – HAR050520
Name badges and lanyards will be available for collection at the registration kiosks in the foyer area outside Halls 2 and 3. Opening times are:
Tuesday 5 May: 3:00pm – 4:30pm
Wednesday 6 May: 7:00am – 5:00pm
Thursday 7 May: 7:00am – 7:30am
Please ensure you collect your name badge and wear it at all times within the venue.
REGISTRATION FORMS
How to Register
Please ensure the Primary Delegate from your company completes the 'Primary Delegate' Form. All other delegates attending are to complete the 'Additional Delegate' Form.
Registrations Close Sunday 5th April 2020
HINT: Completed by one person from your company
HINT: Completed by all other delegates attending
IF YOU NEED FURTHER ASSISTANCE...
We are here to help!
Please don't hesitate to contact Kristen or Ashlin at events@hbt.net.au or call us on 02 4472 1515