We have seen the rise and fall of great organisations – and most of the successes, or failures, can be attributed to communication or the lack of it, between organisational leadership, management and front line staff.
It is true that the leader sets the direction, but it is important that the feedback systems from customers and staff are working correctly to ensure that the direction is relevant.
We know that great communication about the purpose and the why of an organisation can ensure that a clear vision, mission and strategy is achieved.    Organisations can then focus on the task at hand, using a goal orientated approach that involves all levels of the company.
Daniel and Justin's own knowledge and workplace experience enable them to understand the competing needs that can hinder the 'customer' message. Their role is to help you deliver an event that makes an impact through clear communication and messaging; and one that continues to create discussion and action beyond the event.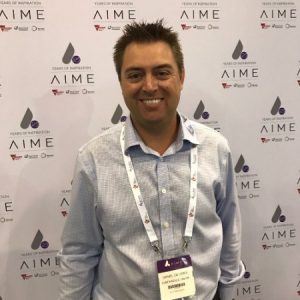 Daniel
Daniel enjoys working with people, sharing ideas and collaborating for success. He is passionate about helping others not just see but experience the journey of a brand.
In his career, he has always been centred on helping others to create or achieve; whether in Entertainment, Tourism, Hospitality or other Business genres.
There are specific qualifications that Daniel holds coupled together with his extensive experience in leading and managing in business. This has all given him an in-depth perspective which allows him to maintain a holistic view when dealing with businesses and business influencers.
Justin
Justin has a vast background covering many different industries from hospitality, entertainment, trades and business. His passion is to develop cultures of self-worth and collaboration within teams and business.
Recently he has completed his MBA with and entrepreneurial focus which has really brought all of his experience together.
Justin really enjoys the thrill of business, the highs and lows and the various stages of business growth however most of all he loves the feeling of success that comes through challenging traditional industry concepts and norms.